Rapid Dry Towels Limited
The world's greatest car drying towel. Dry your car in as little as 90 seconds. Zero scratches, lint or streaks. RDTs will dry an entire car without stopping. Also incredible on windows, showers, boats, dogs, horses & humans etc! Designed in New Zealand. 1500+ five star customer reviews.

We've been washing cars for decades. But as long as we can remember washing cars we can remember the time taken to dry them! We went from leather chamois to faux chamois to the regular small microfiber towels. But they all had one thing in common - wringing out. The dry a bit, wring out and repeat became monotonous...

After years of searching for a product to meet our requirements we came to a conclusion - it didn't exist. So... We made it.

Introducing the Rapid Dry Towels "The Original". It's the size of a beach towel, it won't scratch, leave lint or streak. It's incredibly absorbent and it can be machine washed and dried hundreds of times.
Make an enquiry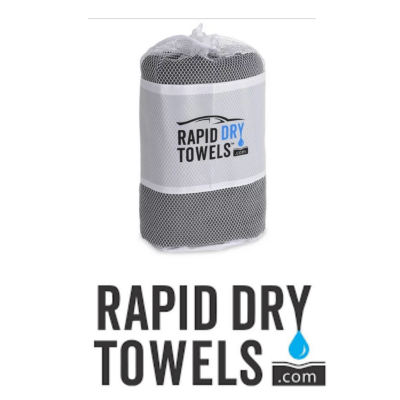 Special

- Show Special

Save when bundling the world's best car drying towels. Usually $49.95 each, get two for $90 and throw in a $29.95 Finisher for an additional $15.