Yale
Yale is a trusted global leader in home security, committed to providing innovative security solutions to homeowners worldwide. Our mission is to deliver advanced security technology that not only protects homes but also enhances convenience and peace of mind. As experts in smart security, specifically smart locks, we have leveraged our expertise to bring cutting-edge innovations to the market. Our smart locks are designed to make daily life more convenient and secure for homeowners. With advanced features and functionality, Yale smart locks offer a seamless and intuitive experience, providing easy access control and enhanced security.
Make an enquiry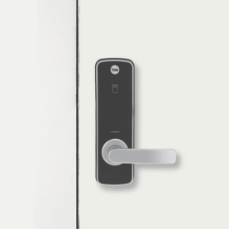 Special

- ONLY $249

Yale Unity smart lock now only $249! Enter your home with a swipe card, or upgrade with a keypad & the Yale Home App options for only $49 each!
Conditions
Offer valid at the home show only.
More information
Special

- Save $150!

Upgrade your lock with the Yale Home App Kit for only $99 with any smart lock purchase. The full control of your front door lock, in the palm of your hand - anywhere, any time.
Conditions
Offer only valid at Auckland Home Show.
More information